About Us
We believe that our company and every Spice House represents a way of life – a way of life which is quite old-fashioned in that the human factor is still at the center of our focus.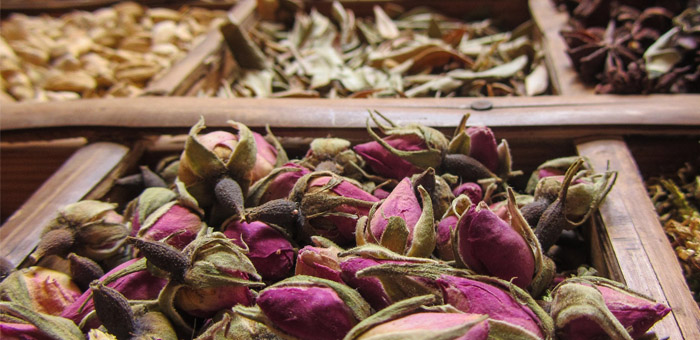 We are now in our fifty-seventh year in business; all these years gave us time to evolve into what we are today. Our philosophy has always been to make you the freshest product by small, weekly batch grinding to ensure you the highest quality spices for your cooking needs.
We import spices from countries of origin which have the highest recommendations for premium quality. Often, we offer several selections of origin so that you can sample the subtle variations and decide upon your own personal preference. The tools of our trade are a series of large stainless steel scoops, mixing bowls, sifting screens of various mesh sizes, a small vibrating sifter, a collection of old-style stone and shearing mills, and most importantly, our human senses.
Owners of The Spice House, Tom, and Patty Erd, are second generation spice merchants. Their business was founded by Patty's parents, Ruth and Bill Penzey, Sr. in Milwaukee, Wisconsin in 1957. Patty grew up working in the shop. (To Patty, as a child, it seemed a pretty torturous way to earn an allowance but Patty's perception has vastly changed about the business since she became an owner!)
The senior Penzeys sold the business to their firstborn child and son-in-law in 1992 as they looked toward retirement. The credit for the creation of The Spice House, its principles and its dedication to quality, goes wholeheartedly to Bill and Ruth Penzey.
As is normal in the next generation taking over, Patty and Tom wanted to take the company a bit further, honor the dedication to its principles but put their mark on the company.
Patty and Tom opened the second Spice House in Evanston, Illinois in 1996, close enough to home and parental business consulting to be comfortable, yet far enough to feel it was their own adventure. The opening of the shop in Evanston had really nice coverage by both the Chicago Tribune and the Chicago Sun-Times. Wonderful things happened in this new venture, including with the Evanston Small Business of the Year award in the year 2000 and a really nice morning segment on FOX news.
The business continued to grow. Patty and Tom became members of wonderful organizations involved in the culinary arts, and participated in many programs combining restaurateurs and chefs with educational spice programs. They spoke for the Culinary Historians of Chicago, Slow Food, Les Dames d'Escoffier, and were selected by the American Institute of Food and Wine as participants in the Best of the Midwest Festival.